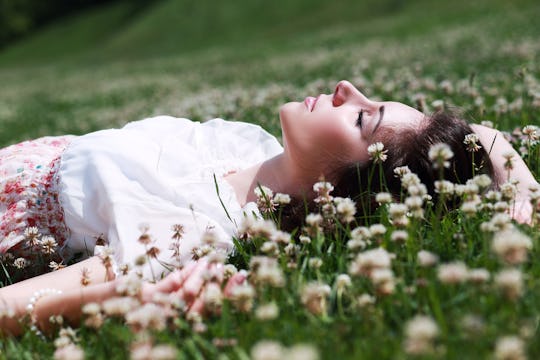 Olena Zaskochenko/Shutterstock
2 Biggest Things That Will Happen To You In 2019, Based On Your Zodiac
Can 2019 get here any quicker, please? I don't know about you, but I am so done with this year that I'd climb up the Times Square tower and drop the damn ball today if I could. Of course, it would be nice to be assured that the coming year will indeed bring better tidings; fortunately, we can get a hint by reading what astrologers have to say about the what 2019 has planned for each zodiac sign.
Although only about 42 percent of Americans think astrology is scientific, according to a National Science Foundation report, many of us still can't resist looking at our horoscope, whether it's in a magazine at the supermarket checkout or on one of your favorite websites (ahem). In the last few years, millennials have taken a particular interest in astrology, according to a report in The Atlantic. Why? Seems that we tend to turn to the stars for answers when we're feeling stressed, and millennials (along with Gen X) are the two most stressed-out generations of the moment.
Totally understandable. With human tragedies, natural disasters, and political monkey business dominating the headlines, it's comforting to think that the planets might align in a way that could give us a glimmer of hope in our personal lives. And, indeed, the coming year promises just that. As renowned astrologers Ophira and Tali Edut announce in their new yearly forecast, The AstroTwins' 2019 Planetary Planner (which is not yet released), "In 2019, hope might once again spring forth... As the stars bring us down to earth in 2019, we've got cosmic permission (make that marching orders) to find magic and mirth in the mundane moments."
Simple joys sound like a great way to ring in the new year. Here's what else astrologers have to say about what to look forward to, as well as what to watch out for.