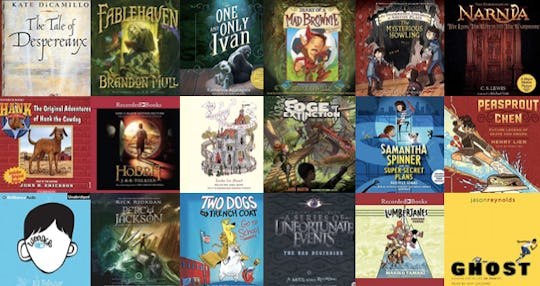 No More "Baby Shark" — Here Are 20 Audiobooks For Your Family Road Trip Instead
"Baby Shark" can only play for so long before even the most patient parents consider jumping from a moving vehicle. Instead of looping kid-friendly music on your upcoming road trip, consider choosing one of the best audiobooks for family road trips for your en route entertainment. Choosing the right story just depends on your kids' ages, interests, and how long your trip will be.
Road tripping with children can feel intimidating — packing snacks and drinks, extra sets of clothes in case of accidents (and frequent stops to avoid those accidents). Plus kids can get fidgety sitting still for so long, and toys, tablets, and music can only calm them for a limited time. Audiobooks may be the perfect solution for kids and parents to enjoy traveling a little more. Together, you can share classic stories and watch your kids' eyes light up just like yours did the first time you read about Harry Potter. Or, perhaps you can listen to something totally new together and experience their surprise with them.
Amazon customers will know about Audible, and many audiobooks are also available on the apps Overdrive and Hoopla, which allow users to check out audiobooks for free from their local library. Check out the app store for your perfect audiobook platform as you prep to hit the road.