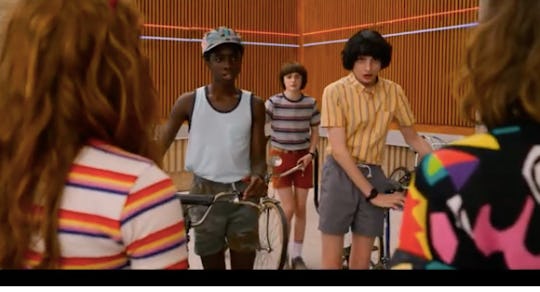 YouTube
20 Baby Names From 'Stranger Things' That Are Totally Tubular
Since its initial release in July 2016 — and specifically the recent Stranger Things 3 season premiere — it seems like everyone has jumped on the Stranger Things mania train, myself included. It's the perfect show. It's got romance, drama, horror, humor, great writing, and of course all the '80s nostalgia you could ever want. If you're as obsessed with this hit show on Netflix as everyone else seems to be and you're expecting your own little "nerd" to make his or her appearance soon, you'll want some baby names from Stranger Things.
Speaking of amazing '80s nostalgia, of course the writers of Stranger Things did their homework when coming up with names for the characters. A Vulture article from back when the show first premiered went through the names of all of the recurring characters in the show, and the names were all super popular in the '80s for the kids and teens (and the adults were named from popular names from their birth year, which means a lot of adults in the '80s were named Joyce, Jim (James), Karen, etc). Well, except for the name Dustin, but more on that later. So not only will you be honoring the best TV show on Netflix, but you'll be paying homage to some of the most popular names of the '80s for kids, teens, and parents.
Stranger Things 3 spoilers ahead.