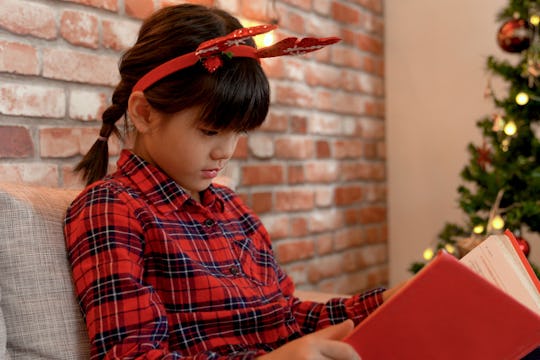 PRPicturesProduction/Shutterstock
13 Best Holiday Gifts For The Littlest Bookworms On Your List
True confession: I've never outgrown my love of kids' books. I always get a thrill every time one of the preschoolers in my class asks to be read to, or when one of my own children becomes engrossed in the pages of a new find. If you have a little book-lover in your own home — or if you're hoping to raise one — then you'll want to add some gifts for kids who love reading to your shopping list this year.
It's hard to imagine a childhood without such lifelong friends as The Very Hungry Caterpillar, Llama Llama, Pete the Cat, Max and the Wild Things, Ramona Quimby, Charlotte the spider, the March sisters, Harry Potter, and so many others. Introducing your child to these favorite characters is a wonderful way to bond with them, and that's only the tip of the iceberg. According to the National Education Association, children who are read to every day are more likely to recognize all the letters of the alphabet, count to 20 or higher, and write their own names than kids who listen to stories less frequently. The NEA also quoted a stat from the Educational Testing Service saying that children who have a variety of reading materials in their home score higher in reading proficiency.
So when you're shopping for your children this holiday (or giving Santa a hand with his list), consider adding one or more of these book-related gifts to the pile. You'll be creating treasured memories and establishing a love of reading that will benefit them both in and out of school.