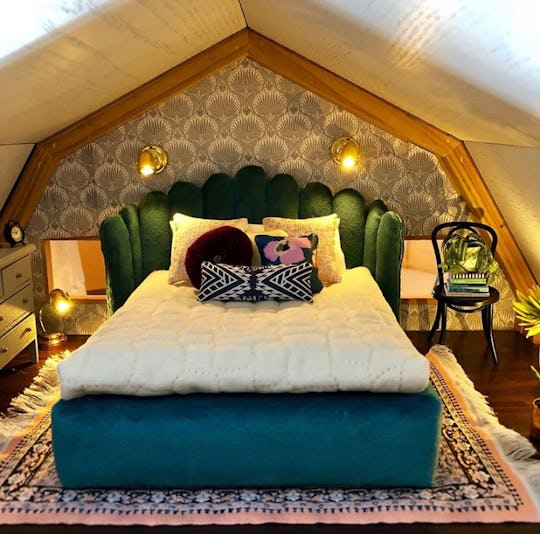 Tiny House Calls
These 20 Dollhouse Instagram Accounts Will Make You Want To Buy All The Miniatures
For centuries, dollhouses were less of a toy in the corner of the playroom, and more of a work of art. Children could still play with them, of course, but as these incredibly stylish dollhouse Instagram accounts show you, there is some absolute elegance in miniatures. I just cannot get over the attention to detail and precision needed to complete the dollhouse rooms showcased by these designers, never mind the fact that I had no idea the dollhouse design trend was such a thing. There's a growing community of dollhouse hobbyists who build, rehab and decorate miniature houses, and I want them all. Aiding dollhouse designers with their craft are online shops that specialize in accessories like miniature wall art, vintage furniture, and tiny faux plants.
Stephanie Wallace, a dollhouse furniture maker in Ballarat, Australia, told the Concord Monitor, "If the rise of Instagram hadn't happened, neither would this resurgence of dollhouses. All of a sudden the focus is on visual content. And it's a way to form connections with people." Wallace goes on to credit the positive nature of this community in a time of so much negativity online. "I have never had a troll or negative comment," she said. "The reason is that people are seeking positive human connection. They're encouraging each other actively."
And with that, prepare to marvel in the incredible work that is dollhouse design.