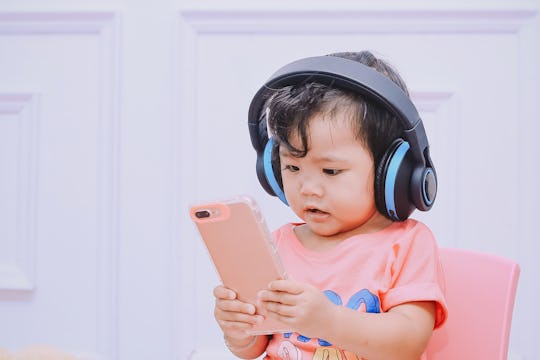 Firmansyah Goma / EyeEm/EyeEm/Getty Images
20 Educational Apps For Toddlers To Stay Busy During The Pandemic
While you're stuck inside with your kids practicing social distancing, a little extra screen time is likely to grace your daily agenda. Instead of watching Paw Patrol for hours on end, these educational apps for toddlers to use during the pandemic will encourage your little one to learn.
The American Academy of Pediatrics (AAP) recommends limiting screen time to one hour of "high quality programming" per day for kids ages 2 to 5. But in the world's new coronavirus-induced reality, if you're working from home during a quarantine — or even just trying to mitigate stir-crazy toddler angst while you manage the happiness of your entire family while stuck indoors — this is less than realistic. Despite your best intentions and a slew of indoor activities on tap, more than an hour's worth of screen time will probably happen.
As a solution to this (hopefully) temporary problem, you can install a variety of educational apps on your tablet or phone to meet the AAP's high quality programming recommendation and keep your toddler occupied. I don't know about you, but I'm willing to do just about anything at this point to keep Frozen II from playing on an endless loop on my TV. These educational apps for toddlers will save your sanity during these trying times.