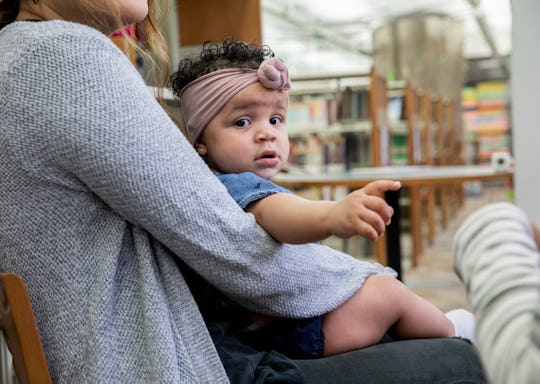 Courtney Hale/E+/Getty Images
20 Gendered Baby Names That Should Be Unisex
Recently, my son and I laughed over the story of a man who vowed revenge on the dad who gave him an ultra-girly name in Johnny Cash's "A Boy Named Sue." Though it made me think that there are some baby names that deserve to become unisex, even if "Sue" might never be one of them.
If you think that standards of masculinity and femininity are unchangeable, consider this: Just a century ago, pink was actually considered a boy's color, according to Smithsonian magazine. It was thought to be a stronger, bolder shade, while "delicate and dainty" blue was reserved for girls. The article also pointed out that back then, American boys traditionally wore dresses and long hair until they reached school age.
Name associations change with the times, too. Sidney and Marion were among the most popular names for boys in the 1910s, according to the Social Security Administration. Today, you'd be more likely to find them on a girl's birth certificate (though the spelling might be changed to Sydney and Marianne).
So with gender-neutral names so trendy today, it's time to expand the baby name pool by letting go of some of our preconceived ideas about which monikers are strictly for girls or boys. OK, maybe it's a little much to expect that parents will choose Madeline for a boy or Arthur for a girl, but here are some suggestions for parents looking for options for either their pink, blue, or neutral-colored nursery.
This article was originally published on