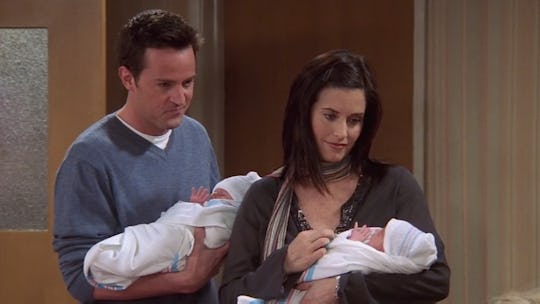 Warner Bros.
20 Gifs For Marriage After Children, Because Sometimes You're Too Exhausted For Words
God bless gifs, for those of us who are too tired from parenting to think of a coherent sentence, or to come up with something intelligent enough to convey our feelings, there they are in all their two to six-second glory. So sometimes as tired parents in order to get our feelings across, we just need gifs for marriage after children, whether it's texting with our spouse, telling our best friend how "over it" we are, or even if you're assigned an article about gifs. Especially if you're assigned an article about gifs.
Marriage and relationships after having children are different for every couple. For some, you fall in love with your partner even more when you see them being a parent to the teeny tiny human being you made together. For others, they want to murder their partner for the entirety of their child's first year, but then it gets so much better. And I mean, everything gets better. Ever notice how much stronger your relationship is with your partner and your child when you've had more than three hours of sleep? From the good, the bad, the ugly, to the touched out, the vulnerability, and the sometimes sexless relationship, there's a gif for that.