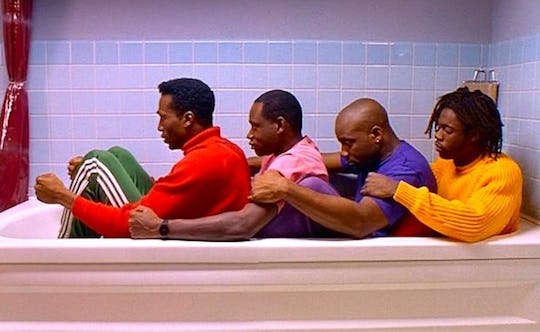 Walt Disney Pictures
20 Perfect Netflix Movies To Watch On New Year's Eve & New Year's Day
What do you want from the Netflix movie that rings in the New Year? If you're downing champagne with friends while waiting for the ball to drop, you want something light and bubbly as your beverage that will also help you stay awake. In the morning, you'll probably need something to soothe that champagne hangover, while inspiring you to reach your goals for 2018. On the other hand, maybe you just want something to watch while snuggling with your kids. Whatever your heart's desire, here are 20 Netflix movies to watch on New Year's Eve and New Year's Day.
For New Year's Eve, the first five pictures are all about friends, fun, and fizzy romance. New Year's Day movies follow. All are either inspirational — I promise you'll be hearing these soundtracks in your head at every presentation you give from now until 2019 — or perfect post-party prescriptions. Take with food (pancakes and bacon strongly encouraged).
Finally, your kids are still on holiday for a few days, so you'll need a family-friendly favorite designed to captivate (so you can sneak in a New Year's Day nap). All streaming films are matched with the perfect snack to make party planning easy. It's almost 2018, so get ready to Netflix and chill.