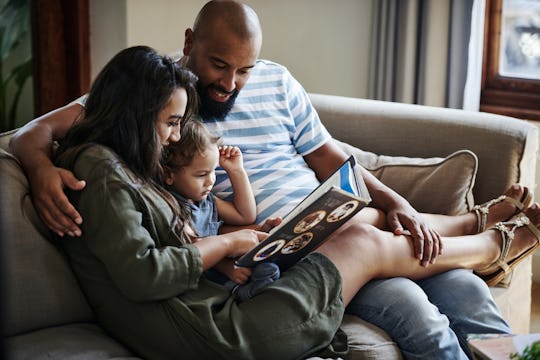 Dean Mitchell/E+/Getty Images
20 Picture Books About Compassion, Because Everyone Could Use A Bit Right Now
Now more than ever, I feel like it's important to stock your children's shelves with picture books about compassion. Obviously teaching your child about compassion is important in any context, but right now they may know of friends and family members struggling financially or with their physical and mental health. And let's not forget parents who may be acting a little bit stressed these days and aren't at their best — we need compassion, too. Kids need to also learn to give compassion to themselves during this time.
Whether it's through learning about struggles of different people they may see every day; taking care of a sick animal; or learning how to recognize, accept, and cope with their own sense of compassion and forgiveness, these picture books will definitely remind young readers and parents alike that we are all in this together, and that it's a wonderful thing to help others in need — even if that means yourself.
Even though we are all different, our humanity is what makes us the same and brings us together, and these picture books remind us of that in a sweet, beautiful, easy-to-understand way. Parents need to remember the lessons from these books when they start to get impatient with their kids, when they're feeling overly exhausted with the world, and when they need to dole out some grace and compassion to their own heart.
We only include products that have been independently selected by Romper's editorial team. However, we may receive a portion of sales if you purchase a product through a link in this article.