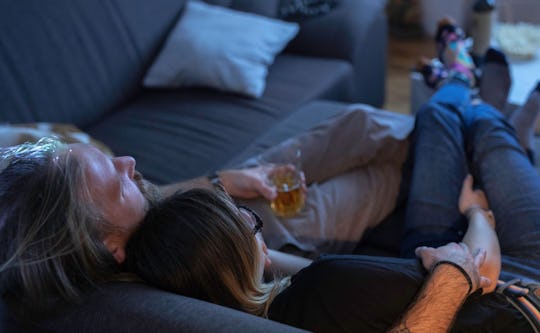 Jovo Jovanovic/Stocksy
Stream These 20 Steamy Movies On Amazon Prime For Instant Heat
Chances are, you probably already know what a time-saving gift Amazon Prime is to the world. I use it all the time, and the way some women feel about Target is how I how I feel about Prime because it allows me to shop without having to actually deal with other human beings. But what you may not know is that Amazon Prime is also a treasure trove of entertainment in their Prime Video section. And today, I am gifting you with a list of the sexiest, steamiest movies you can stream on Amazon Prime. Think of me like a concierge, one that wants you to get all hot and bothered, in the best way possible.
Let's be clear, this list is not about pornography. I was a Cinema Studies major in college (yes, that's a thing), so I take film recommendations very seriously. Also, I share a Prime account with my mom so I didn't want a bunch of cheesy pornos popping up in her account (sorry, Mom!). But I did want this list to be more than just my personal favorites, so I crowdsourced. And let me tell you, people have a lot of opinions about sexy movies. Aside from the birth of my own children, this was just about the most commented on Facebook post I've ever written.
So let's get to it already (that's what she said). Below are 20 of the sexiest, steamiest crowd favorites that you can stream right now for $4 or less with an Amazon Prime membership. Don't ever say I never gave you anything.