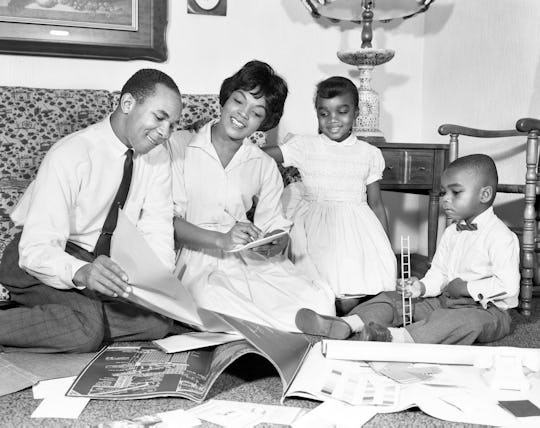 H. Armstrong Roberts/ClassicStock/Archive Photos/Getty Images
Aww, These 20 Vintage Photos Of Dads Are Just Too Sweet
Every day, you scroll through your feed and see cute pics of dads carrying kids on their shoulders and feeding babies in highchairs. But these sweet family photos are nothing new; long before selfies or social media, dads and kids were posing for the camera (even if the film inside was black and white). These vintage photos of dads show that fathers and their children have made perfect portrait partners for decades.
There are so many time-honored traditions that dads have been snapped sharing with their kids over the years, from the art of tying a tie to the secret of making a perfect Bolognese. Some father-and-kid traditions are unique to this generation of fathers, of course. Our grandfathers, alas, never knew the joy of battling their kid in a video game (or the stress of trying to remember the right login to access their kid's homework assignments online). But as the pics below prove, some things never change: Hugs, laughs, walking hand-in-hand. The things that really matter.
In honor of all fathers, both past and present, take a look at these vintage photos of fathers doing what they do best — loving and supporting their children in every way possible.