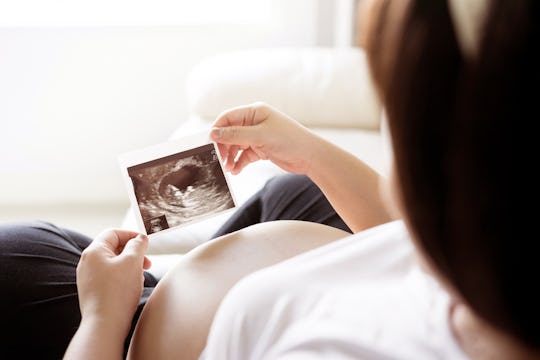 Fotolia
20 Ways Your Second Trimester Lies To You, Because You Haven't Seen Anything Yet
One morning you'll inevitably drag yourself out of bed and stumble about your morning, per usual. Pretty quickly, however, you'll realize that something is different. Maybe your partner poured a cup of coffee the smell didn't gross you out. Maybe when you're brushing your back teeth you're like, "That's funny, I should have thrown up a little just then." Maybe you were actually hungry for the first time in three months. Wait a minute, you don't feel like crap! Welcome to your second trimester, the ultimate lie, because you haven't seen anything yet, my pregnant friend.
To be perfectly honest, the second trimester of most pregnancies is pretty great. At the very least it tends to be better than your first trimester, which was clearly a miserable, vomit-covered mess. That "glow" people would tell you about when you first got pregnant (you know, the one you thought was an absolute lie or at least the misrepresentation of nausea-related sweat)? Yeah, you actually start getting that glow. A lot of the symptoms you might have had in early pregnancy — morning sickness, exhaustion, nausea — have probably alleviated (unless you have been cursed with hyperemesis gravidarum in which case, I'm the most sorry). Your hair and nails are amazing. You bump is looking absolutely adorable. You sit contentedly, stroking your belly, tossing that thick, shiny hair and think to yourself "The bad times are over. Time to sit back and enjoy the rest of this pregnancy."
Well, I hate to break it to you, but you have been duped. Don't feel bad, lots of women have. Hell, I was tricked by the second trimester twice. The truth of the matter is, nature throws you a bone with this glorious 12 weeks because you deserve it and sh*t's about to get real. It can be great, because we need a break, but it also lulls us into a false sense of security and the third trimester will come down on you like the hammer of Thor. So, with that in mind, here are 20 things the warm fuzzy beauty of the second trimester does not prepare you for.