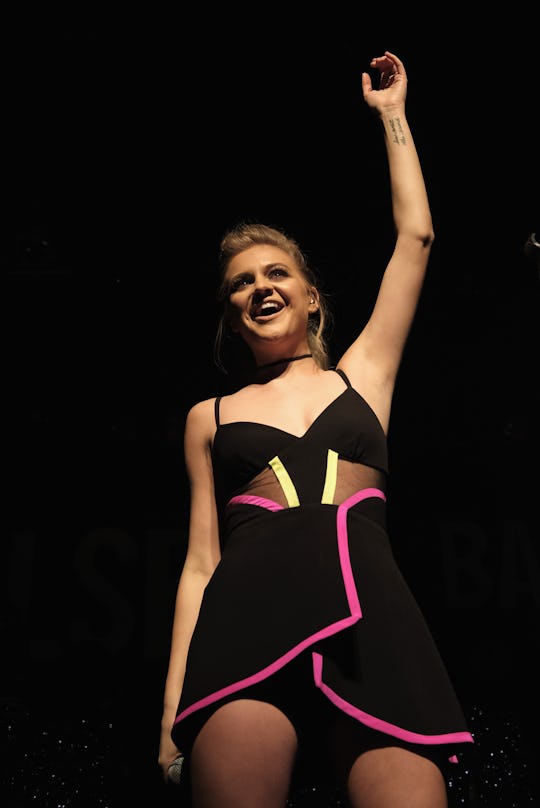 Theo Wargo/Getty Images Entertainment/Getty Images
2017 Grammy Nominees' Reactions Are Fun & Inspiring
Watching someone accept an award is pretty great, but watching someone react to being nominated for an award is just as inspiring and humbling. This year, the 2017 Grammy nominees' reactions are pretty wonderful. You'd think super stars would be used to the accolades and praise for their accomplishments, but seeing them react in such a real, open, and honest way? Well, it makes everyone even more excited for their favorite starts to score a Grammy nom.
The 2017 Grammy nominations were announced on Dec. 6, and social media quickly buzzed as the nominees' reacted in real time. Some of the no-brainer nominees included Beyonce and Adele, but there were also some truly exciting and surprising nominations like Lukas Graham and Kelsea Ballerini.
Everyone always says, "It doesn't matter if I win, I'm just lucky to be nominated," but these musical superstars prove it with their reactions. It just goes to show you that no matter how big a star becomes, no matter how many albums they sell, and no matter how many venues they pack for their concerts, these Grammy nominees are still just people — people who are totally stoked to receive such an incredible honor. If they're this happy and thrilled to be nominated, I can only imagine how stoked they'll be to actually win. If you want a dose of heartwarming, pure gratitude, check out the 2017 Grammy nominees' reactions.