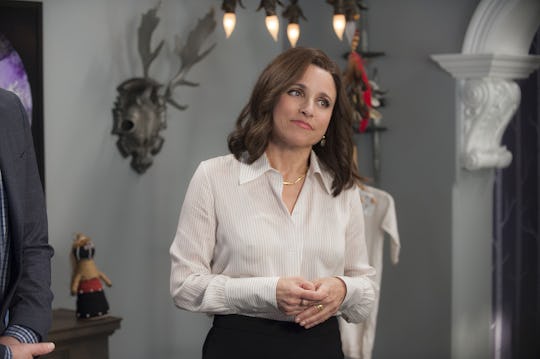 Colleen Hayes/HBO
Find Out Who Won't Be Receiving Any Love At The 2018 Golden Globes
It seems like every year there are more and more incredible TV series and films popping up, which makes it impossible to recognize each and every deserving project when awards season rolls around. But some of the 2018 Golden Globe nomination snubs still came as a surprise. Even though the competition was tough in nearly every category, there were definitely some shows and movies that should have gotten a shout out, but didn't for whatever reason. There are only so many spots to fill when it comes to nominations, so some of your favorites might have been left out.
Figuring out what does or doesn't deserve a nomination at the Golden Globes (or at any of the award shows that follow) is entirely subjective. Everyone has their own opinion because different things resonate with different people for different reasons. Because of that, it's understandable that some critics and audience members won't wholly agree with certain things being left out of specific categories at the Golden Globes. That still doesn't make it fair that some shows, films, or actors were snubbed, but it can be nice to commiserate.
This roundup collects some of the most surprising misses at this year's Golden Globes.
Veep
When it comes time for award season, Veep always gets a lot of love: it racks up nominations and wins, both for the series itself and for its talented cast. However, this year the show missed out.
Tracee Ellis Ross
Just last year, Ross won the Golden Globe award for Best Actress in a Television Series, Musical or Comedy, for her role in Black-ish. It's definitely a shock that she didn't get a chance to take home the award two years in a row.
Outlander
The competition is always fierce when it comes to the Best Drama category, but it was still a disappointment that Outlander didn't make the cut. The sweeping romantic saga has scores of fans eager to see it get the recognition it deserves, but it just wasn't meant to be this year.
Millie Bobby Brown
As one of the young stars of the insanely popular Stranger Things, Brown has always earned accolades for her role as Eleven. She practically became a pop culture phenomenon overnight and her performance seemed especially strong considering how young she is. But she didn't get the nom for Best Supporting Actress this year.
Milo Ventimiglia
It's impossible not to love the nearly-perfect Jack Pearson on This Is Us, particularly because of Ventimiglia's performance. Though he was nominated for Outstanding Lead Actor at the 2017 Emmys, that buzz didn't carry over to the 2018 Golden Globe nominations. But don't worry, there's always next year!
Jake Gyllenhaal
Many fans were surprised to see Gyllenhaal miss out on a nomination for Best Actor for Stronger, a film in which he played Jeff Bauman, a man who lost both legs during the Boston Marathon bombing. Gyllenhaal will just have to cheer on his sister Maggie (who was nominated for her role in The Deuce) since he can't take home a little statue himself.
Sufjan Stevens
The songs Stevens contributed to the Call Me By Your Name soundtrack were instant favorites among fans and have received a fair amount of praise, so a Golden Globe nomination seemed inevitable. Despite that, Stevens' contribution was unexpectedly unrecognized.
That's only a handful of the snubs from the 2018 Golden Globes, but some of the most unpredictable misses. As unfortunate as it is that these shows, actors, and musicians didn't receive some much-deserved love, they can always try their luck at the Emmys or the Oscars. And if they don't get lucky there, then there's always the 2019 Golden Globes.
Check out Romper's new video series, Romper's Doula Diaries:
Watch full episodes of Romper's Doula Diaries on Facebook Watch.