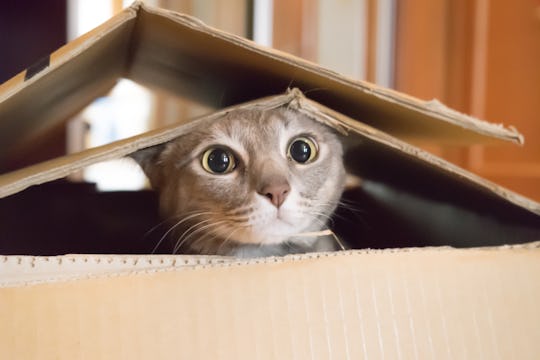 andrewpotter4/Shutterstock
These 21 Cute Cat Names Are Lucky & So Fitting For Your 2019 Kitty
Do your plans for 2019 include adding a new cat to your home? That would certainly be an auspicious start to the year, for human and animal both. But once you bring your fur baby home, you'll want to give it just the right name, because naming a pet is just as important as naming a baby. So give some thought to giving your cat a unique name for 2019.
Choosing a new pet for the new year is a terrific choice, and adoption agencies such as Best Friends help to make it even easier for new owners by offering discount adoption fees in early January. You could play it safe and give your cat an everyday name; according to Kitty Catter, the most popular cat names for 2019 include Oliver, Max, Lily, Sophie, Milo, and Rocky. But why go for the commonplace (especially since so many of those names appear on the roster of your average kindergarten class today)? There are lots of names that are not only distinctive, but also appropriate to the coming year: names pertaining to luck and fortune, as well as to upcoming TV shows and movies that everyone will be talking about. Two of the movies are even about cats, so you can't get much more perfect than that.
Here's a list to get you started, and best of luck in finding just the perfect name that your new cat will promptly ignore when you call it!