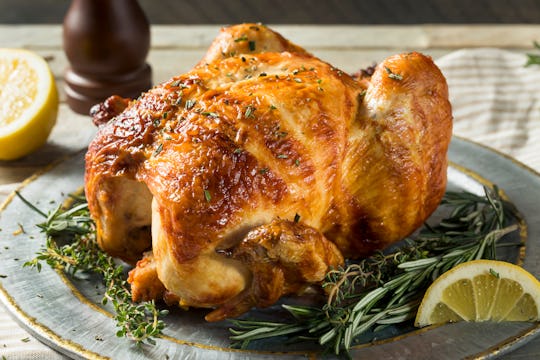 Shutterstock
Spend More Time Dyeing Eggs & Less Time Cooking With These Easter Instant Pot Recipes
Easter is almost here, and while your plans might look a little bit different this year (or maybe a lot different), you can still prepare a meal for your family that feels festive. Even better, you can make that meal in a fraction of the time (with a fraction of the effort) with the help of these irresistible Easter Instant Pot recipes.
For my family, Easter dinner always features a smorgasbord of side dishes like mashed potatoes, macaroni and cheese, and plenty of vegetables anchored by a hearty meat dish like baked chicken or pot roast. Unfortunately, cooking so many dishes at once can be quite time consuming. Using an Instant Pot to cook Easter dinner cuts the cooking time down and leaves more time for celebrating the holiday with family and friends.
Traditionally, the best Easter meals typically combine ingredients from winter holiday feasts with fresh spring vegetables and herbs. This creates a tasty menu that delights kids and adults alike and encourages plenty of time for family bonding around the dinner table. Thanks to these cooking bloggers with a knack for Instant Pot usage, these recipes will cut your cooking time in half while sparing you the stress of hours spent in the kitchen. Which means more time for inside Easter egg hunts and post-dinner naps.
This article was originally published on