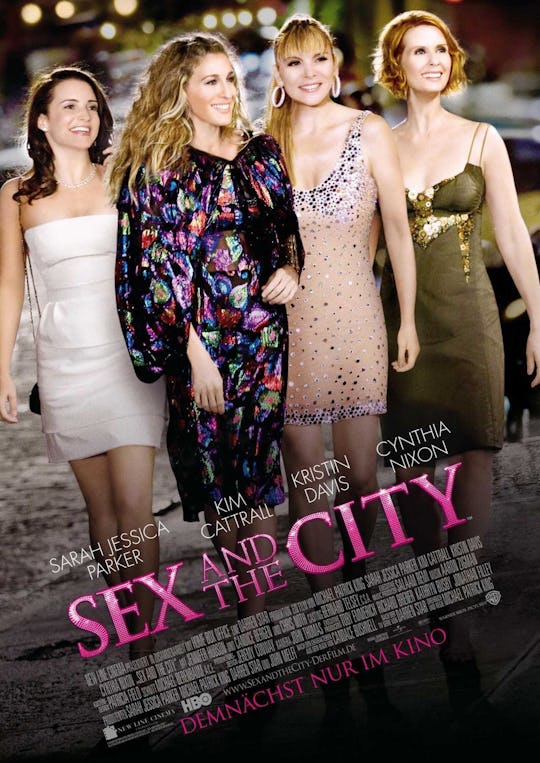 HBO Films/ Amazon
22 Movies To Watch On Your Period Bc Streaming Is Better Than Screaming
When I have my period, if there's anything that will make me run down the stairs in my pajamas holding onto my aching boobs, it's the promise of a movie waiting in the living room for me. Not just any flick either, one that I've chosen (without anyone else's input, sorry person who lives with me) to make me cry, laugh, or to distract me from the fact that I can for the time being only fit into elastic waist pants. These movies to watch while on your period will make you feel better, at least for a little bit.
Random pimples scatter your jawline, you have a little (okay, a lot) less patience than usual, and you're tearing up (full-blown crying) because you dropped your phone. I've been there, friends, but trust when I say an entertaining, distracting flick can help.
Find the weighted blanket, grab the chocolate, grab the pretzels, oh and also the chocolate-covered pretzels (options are key) because these movies will help you forget about the stabbing pain between your stomach and pelvis. Without further ado, read on for the 22 best movies to watch when you're on your period (and are actually great to queue up even when you're not).