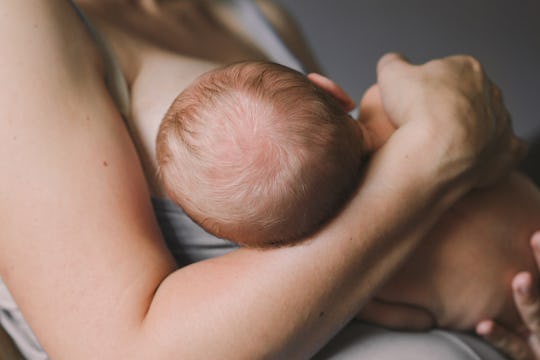 Romanova Anna/Fotolia
22 Real Breastfeeding Questions On PCOS, IUDs, & More, Answered By An Expert
Breastfeeding can be a hard, isolating, and emotional journey, which is why it's so important to have support. That's why Romper launched a Facebook breastfeeding community, Breastfeeding TBH — to help make feeding another human being with your own body a little easier. Every day readers ask questions because, let's face it, breastfeeding is complicated, and each week in Rack Facts, Romper speaks with a lactation consultant to answer as many of those questions as possible. After all, everyone can use a little expert help, especially when it comes to feeding your kid.
When you're just starting your breastfeeding journey, you encounter plenty of obstacles. But I believe breastfeeding can be even more difficult in the later months. Whether it's because you're trying to introduce a bottle, figure out birth control, or simply take a weekend break from your kid, it seems like everything has an affect on nursing your child. That doesn't mean breastfeeding isn't worth it, by any means, but it does suggest that everything pretty much revolves around breastfeeding.
And what does that mean? It means you have a lot of questions. I spoke with International Board Certified Lactation Consultant Kristin Gourley to get her expert advice on common problems like deciding on a birth control, finding the perfect nursing position, and even dealing with family members who think you should use a bottle so they can feed the baby. Gourley works with Lactation Link which offers in-home consultations in the greater Utah Valley area, but she also teaches online, on-demand, comprehensive video classes, so follow Lactation Link's Facebook or Instagram to join her community.