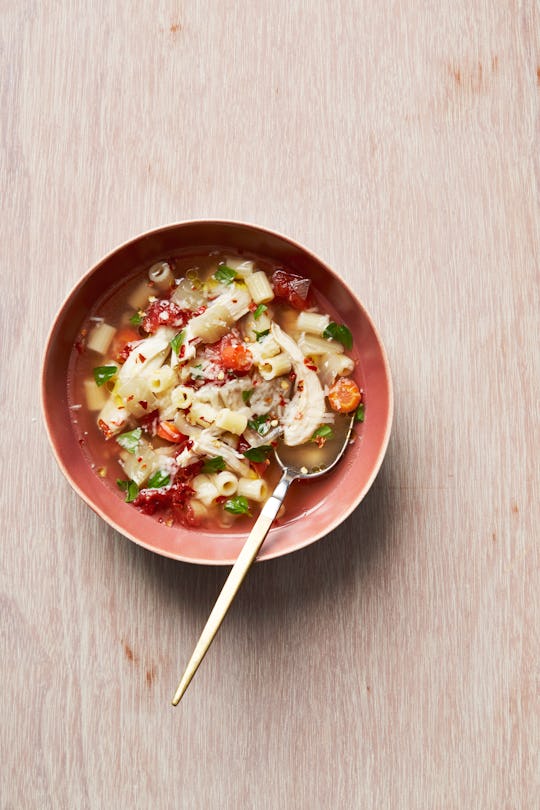 Armando Rafael/Photodisc/Getty Images
23 Chicken Instant Pot Recipes That Are Quick, Simple, & Tasty
On any given week, my family probably eats chicken dishes for three to four meals. It's any easy go-to, but there are only so many things you can do with chicken, right? Luckily not. These 23 chicken Instant Pot recipes prove just how versatile and tasty chicken dinners can be.
The best part about using an Instant Pot to cook in is that the plethora of settings means that you can sauté, pressure cook, slow cook, or steam just about anything your heart desires. Throw in a handful of flavorful spices, some veggies, and yes — plain old, chicken — and watch it be miraculously transformed. It's so easy to use, but can create a wide array of foods that will please just about any palate.
Plus, the Instant Pot is ideal for creating that fall-off-the-bone, cut-it-with-a-fork tenderness that is sometimes hard to achieve with chicken. Everyone's had their fair share of rubberized meat or chicken that's been so over-cooked, it seems drier than the Sahara desert. It might be hard to keep an abundance of moisture inside of a chicken breast when you cook it to death in the oven, but with an Instant Pot, even your typical run-of-the-mill chicken recipes wind up bursting with moist, flavorful goodness.