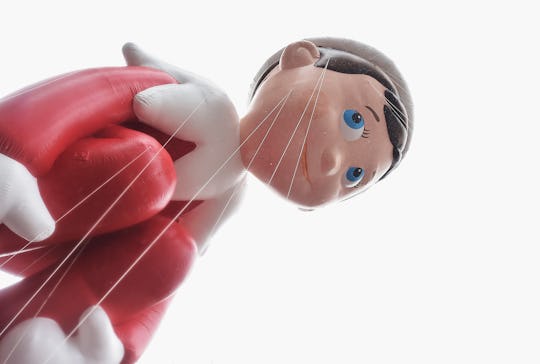 Michael Loccisano/Getty Images News/Getty Images
23 Simple Elf On The Shelf Ideas That'll Impress Your Toddler Big-Time
As Christmas traditions go, having an Elf on the Shelf is now just as beloved as baking sugar cookies or putting a star on the tree. But it can also be a Santa-sized headache to come up with clever ways to pose the little guy for three weeks straight; the posts and memes from moms despairing of making it to Christmas Eve start appearing within the first few days of December. Sound like you? Fear not: If your kids are still little ones, there are lots of easy Elf on the Shelf ideas for toddlers that will keep the magic going without sucking up all your time and creativity.
Save the makeout session with Barbie and the chocolate-chip poops for the elementary-school years, when your kids can truly appreciate witty humor. For the Pull-Ups and preschool set, simple is the way to go. Just finding the Elf in a new location every morning is enough to boggle a toddler's mind; add a prop or two to make it obvious what the doll is doing, and you've created stress-free holiday memories. Mom FTW.
Here are some suggestions to get you through at least a sizeable chunk of the elf-posing season. Then you can spend part of 2019 researching more ideas to delight your kids when they're a little older. Remember, Santa's watching.
This article was originally published on