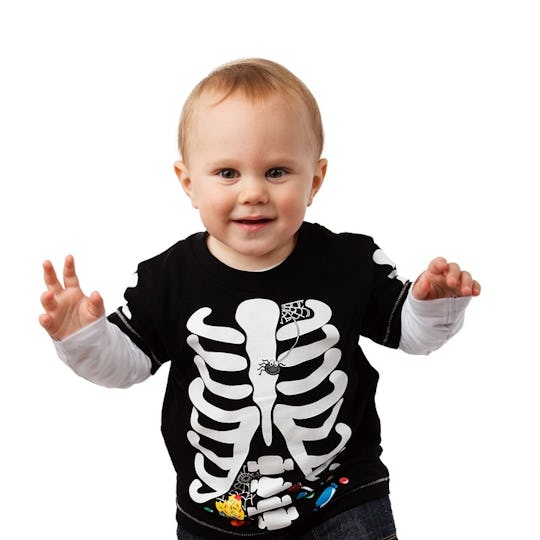 Pixabay
23 Easy First Halloween Costumes, Because Your Baby Will Never Go For A Peacock Costume
Halloween is one of the best parts about being a parent. Seeing your kid get all excited for candy, helping them plan the perfect costume, and watching Hocus Pocus until you can recite it is like magic. Unless it's your baby's first Halloween. Look, it's a big deal and it's still fun, but your kid could care less about what they wear considering they can't even gnaw on that caramel apple you're holding. That's why having some easy first Halloween costumes in your mind can make the holiday that much better.
Extra bonus? You can ignore all of the Pinterest guilt you feel every time you log on to your boards. (Or is that just me that feels the guilt?) I love handmade costumes, but the thing is, sometimes your kid just wants to be a Ninja Turtle, right? And sometimes it's cheaper to buy a costume than it is to spend a fortune on supplies and then stuff that costume in a box on November 1 because your kid will never dress as the Cowardly Lion again.
That's why these 23 Halloween costumes are perfect for your baby's first Halloween. They are no-fuss, easy, and budget-friendly. Plus, they're still super cute and people will be able to tell what your baby's dressed as. (Major bonus after you spend all that time an energy on something, right?) Happy trick or treating.