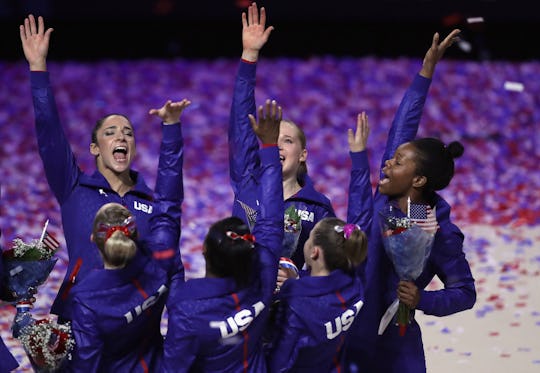 Ronald Martinez/Getty Images Sport/Getty Images
23 Girl Names Inspired By 2016 Olympic Female Athletes
When you're naming your future daughter, you likely want to choose a namesake or meaning that will inspire and encourage her as she grows up. Even if the meaning behind a name isn't your top priority, there's something to be said about naming your baby after a person or public figure you admire and respect — giving your child someone to look up to all their life. And with the Olympics in Rio going on right now, there's no shortage of inspiring woman. Baby girl names inspired by 2016 Olympic female athletes will no doubt start popping up as people learn the stories of the women representing our country.
When you think about it, naming your child after an Olympic athlete is about as inspiring as it gets. The dedication, strength, determination, and patience of these women is more than admirable, making them the perfect namesakes.
Regardless of your favorite event in the Olympics this year, the women behind the teams and events are truly making history, breaking records, and shattering expectations. It only makes sense to carry on the legacy for the next generation, whether or not you think you'll raise the next Olympic champion.