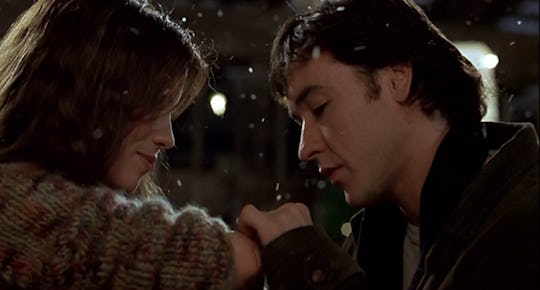 23 Questions You Should Be Able To Answer About Your Partner If You're Really Soulmates
I never believed in soulmates until I met my boyfriend. I always figured that everybody had someone that was meant for them at a certain time in their life. But a soulmate? Someone you share an immediate connection with and continue to feel that way for your whole life? I wasn't so sure until I met him, and then I just knew. But even if I wasn't 100 percent sold on the idea, there are easily some questions you should be able to about your partner to determine if they really are soulmate status.
The questions vary from the deep, inciteful inquiries to slightly vein queries. There are questions you should be able to answer that help further your connection, like on your soulmate's values or dreams. And there are those little things you should know in order to be the best partner for your SO. What makes them happy? What are they afraid of?
All of your communication and intimacy should give you insight into these 23 questions about your soulmate. If you know that the two of you connect when it comes to a positive outlook in situations, then you can answer correctly if they're an optimist or a pessimist. Keep in mind that if you're unsure of some of these, it doesn't mean you need to break up immediately. Instead, focus on learning the answers so you can feel confident in the fact that you are with the one your soul love.