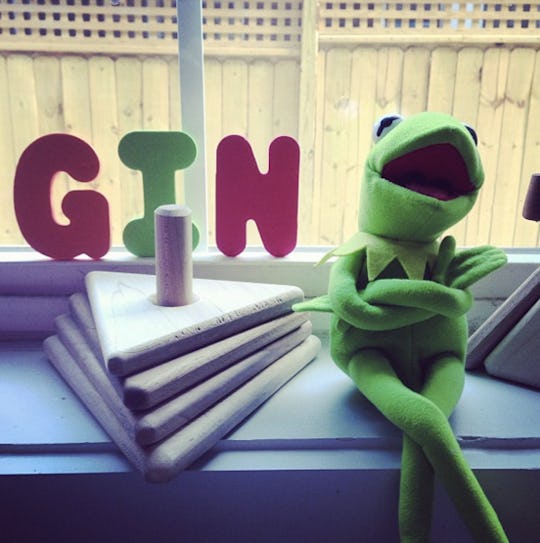 24 Things You Never Thought You'd Say But Seem Totally Normal Now That You're A Mom
We all know that kids say the darnedest things (and they're literally the only ones; no one else is ever saying the "darnedest" thing) but what about us, their parents? We've been known to utter some pretty off-beat banter ourselves. There was a time in my life when I once bragged about my Jimmy Fallonesque abilities to carry on actual adult conversations with complete strangers without once referencing the daily weather forecast — that was before kids. Now, I'm lucky if I can soldier through five minutes with my peers without mentioning Mickey Mouse or Handy Manny, and I publicly pat myself on the back when I actually achieve that. I'm not proud that I've become the person whose parent-ness has infiltrated other parts of my life, but alas, here we are.  
There's something about caring for a person with little to no understanding of the English language that robs adults of their once-refined vocabulary and distinctive diction. I'm going to go out on a limb here and say that I'm not alone in the conversational shit-show that is communicating with other adult humans after having kids.
So here are some of the more unexpected things I've said since I had kids that I thought I'd never say, but that, in the context of parent life, somehow seem perfectly logical. (And actually, when I read this list, it all makes me laugh and I'm more than a little psyched that there are people in my life who prompt me to utter such... colorful things.)