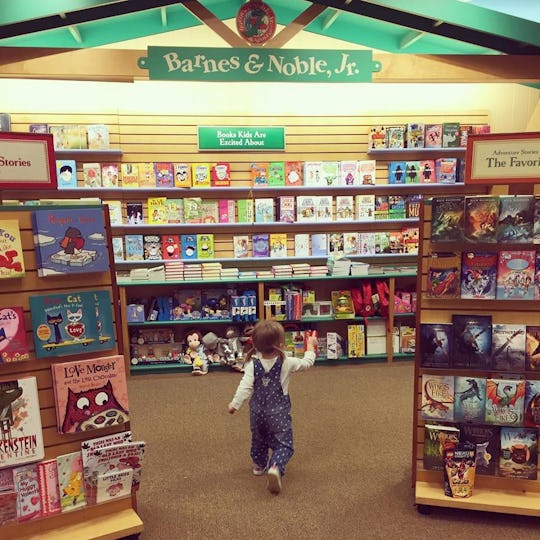 Courtesy of Samantha Darby
25 Ways To Raise A Future Bookworm, In Honor Of World Book Day
As a kid, books were my outlet. I used to come home from school, pile my favorites in the bathtub, (I don't know, I was a weird kid) and sit in the middle of them reading. I don't know if my mom researched ways to raise a future bookworm or if my love was just genetic, but I was head over heels for books.
Now that I'm a mom, I'm so excited that my daughter has the literature bug, too. She's not even two, but she's totally obsessed with any and all books. This morning, in fact, I found her with a copy of Jimmy Carter's biography in my office. If there's a book on the bookshelf, she wants it, and she wants to read it. The book store is a toy store to her, and I can't say I disagree. I love that we share this interest in books and that reading is such a fundamental part of her childhood.
Because we all know how important reading is, right? Not only is it helping their imagination grow and giving them serious literary skills, but studies have shown that reading does a number on your child's brain. According to CNN, one study found that the regions of the brain activated when a child hears a story or reads are the areas involved in understanding the world, concepts, and their memory.
So there's no better time to turn your kid into a bookworm than March 3, World Book Day. With these 25 ways to raise a future reader, you'll be able to grow your child's love of reading, and embrace your own bookish ways all over again.