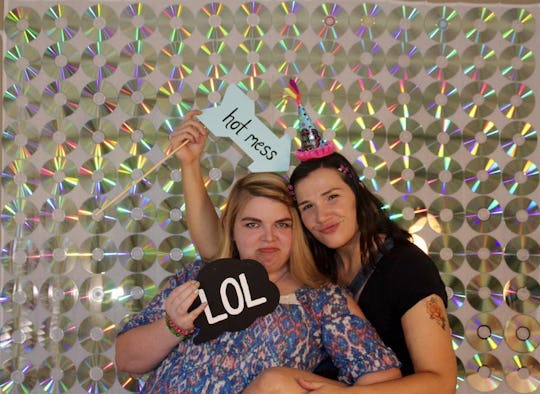 Courtesy of Maddison Zulak
29 BFF Memes To Share With Your Bestie On National Best Friend Day
When you're a kid, it's easy to make friends, and it's even easier to become best friends with someone. You both like Barbies and singing Spice Girls? Done! You're going to be BFFs. But when you're older, things get a little more complicated. People generally frown on staring at someone in Starbucks before saying, "I saw you buying the same shorts as me in Target. Please come home and watch Friends with me." So when you have a BFF as an adult, you know that you need a collection of BFF memes to remind you how lucky you are.
The world knows that best friends should be celebrated. So much so that there's even National Best Friend Day on June 8. I assume that means I need to call my best friend and buy her a green tea from Starbucks, but I also think it means you need to send your bestie a fun meme or two.
Let me get sappy for a moment and say that having a best friend is like having a treasure. Do you remember the feeling of having a BFF when you were a kid? It was like a sense of belonging. You were "with" someone. You had a person in your life that loved you, that knew the ins and outs of you, that knew all of your insecurities, all of your dreams, and all of your thoughts. Whether they shared a lot of them with you or simply knew how to handle you, having a best friend was like having a soul mate.
And as adults? I think those relationships are even more important. Everyone needs a BFF and I am so grateful for mine. In honor of National Best Friends Day, take your bestie out for Chipotle and then send them one or all of these 29 BFF memes to remind them of just how hilariously wonderful your relationship is.
This article was originally published on