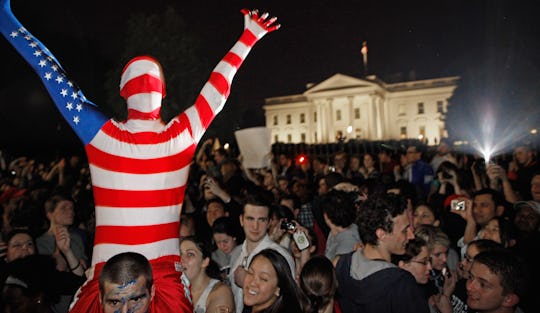 Chip Somodevilla/Getty Images News/Getty Images
3 Possible Third-Party Presidential Candidates Who Could Change The Game
Although it seemed impossible at this time last year, former reality show host Donald Trump is now the presumptive Republican candidate for president, to the disdain of the majority of Americans. While many Democrats are happy to sit back and let Trump destroy the Republican party, creating an easier path to the White House for former Secretary of State Hillary Clinton, some Republicans are hoping that a third-party candidate could change the game, shutting both Trump and Clinton out of the presidency.
According to Real Clear Politics, Trump's nationwide approval rating is just 30 percent, and most general election polls show Clinton as the clear winner. So what can Republicans do if they're firmly on Team Nobody? It may be late in the game, but the GOP can still turn the party around by running a third-party candidate in order to deny Trump and Clinton the majority of the electoral votes in the general election.
According to U.S. News & World Report, if no candidate nabs a majority of 270 electoral votes, the decision would be turned over to the Republican-led House of Representatives, which would then choose between the three candidates. It's certainly an unlikely way to win an election, but times are getting desperate. The question is, who would be willing to roll the dice?