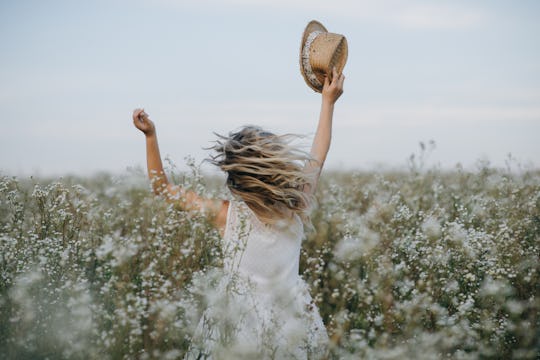 lmark/Shutterstock
3 Things You Can Look Forward To Happening In 2019, Based On Your Zodiac Sign
As we edge ever closer to a brand-new year, we begin to reflect on the 12 months past and wonder what might be in store in our future. If you're an astrology fan, you're probably also wondering what's in store for your zodiac sign in 2019. Astrologers have been working on that very topic, and they're ready to share their wisdom with the world.
The AstroTwins, aka identical twins Ophira and Tali Edut, are two professional star-readers who have made 2019 a focus. The duo behind the AstroStyle website has written for ELLE, MindBodyGreen, and Refinery29, and their work has been featured in numerous other media outlets. The sisters have also been tapped to do astrological readings for celebrities and written a number of books. Their latest book, The AstroTwins' 2019 Horoscope Guide ($25 - $50) is an extensive look into what the coming year brings for each sign, and they were kind enough to abbreviate their predictions for Romper.
Happily, most of the news is promising indeed, thanks to the alignment of the planets. Jupiter, the planet of expansiveness and generosity, travels into the "free-spirited" sign of Sagittarius, meaning "we'll be able to see the bigger picture again, and take risks in the name of growth," the Eduts explain. The planet is also associated with diplomacy, so we all might even start being nicer to one another. Four planets will also be moving into earth signs during 2019, which will help ground us. "Earth energy... reminds us to stay present and enjoy what we have," say the Twins.
What else is in store for you in the areas of health, love, and money? Here are some of the highlights, per the AstroTwins.