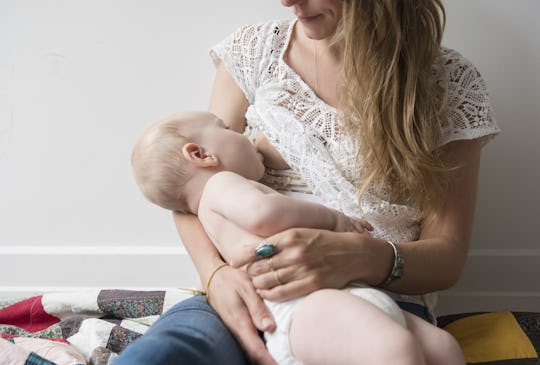 Amble Design/Shutterstock
33 Breastfeeding Questions On Dehydration, Night Wakings, & More, Answered By Experts
Breastfeeding can be a hard, isolating, and emotional journey, which is why it's so important to have support. That's why Romper launched a Facebook breastfeeding community, Breastfeeding TBH — to help make feeding another human being with your own body a little easier. Every day readers ask questions because, let's face it, breastfeeding is complicated, and each week in Rack Facts, Romper speaks with a lactation consultant to answer as many of those questions as possible. After all, everyone can use a little expert help, especially when it comes to feeding your kid.
Whether you love breastfeeding or hate it, one thing is certain — it's pretty amazing what breastfeeding entails. I mean, you're keeping another human alive and well with your breasts. In fact, you're doing more than just nourishing your baby, you're helping them to thrive.
But that doesn't mean you aren't filled with questions. That whole "keeping another human alive with your breasts" can get complicated when you need to go to work, when you're having surgery, or when you're not getting any sleep at night. But that's what the experts are for. I took your questions to a few lactation consultants to get their advice, tips, and suggestions so you can make breastfeeding not only work for you, but help you and your baby thrive at the same time.