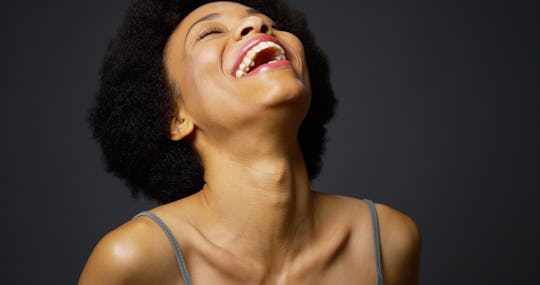 rocketclips/Fotolia
33 Genius Little Life Hacks That Will Help You Feel Happier Right Now
The pursuit of happiness may be one of humanity's most intrinsic rights, but in today's world people are more commonly stressed, depressed, rushing, and distracted than they are happy. As you rush from work, to home, to meeting, to after-school activity, to bed, squeezing in time for things that make you genuinely happy isn't usually a top priority. But it should be. In fact, being happier with your life doesn't always require a dramatic upheaval. Sometimes, a implementing few genius little life hacks that guarantee you'll be happier is all it takes. And the good news is, you can start applying these hacks to your life right now.
In an age where an estimated 6.8 million adults in the US suffer with Generalized Anxiety Disorder, as noted by the Anxiety and Depression Association of American (ADAA), being intentional with the things you allow into your life, body, and mind is one of the most effective ways to battle anxiety, stress, fatigue, and more.
Whether you're in a particularly stressful season, you're struggling with depression, or you just want simple ways to brighten up your normal routine, making these simple changes a little bit at a time is scientifically proven to do just that.