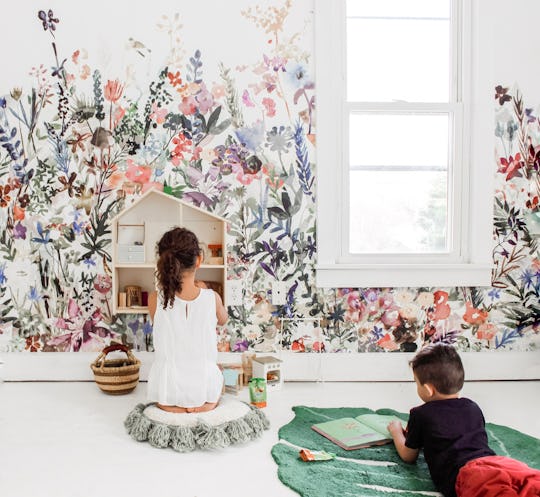 Courtesy of Brenda Stearns
Influencer Kids Recommend Their 33 Favorite Rainy Day Crafts
There are few things I love more than a rainy day. Maybe it's the English in me, or just the need to hunker down while it's gray and dreary outside, but I really look forward to a good downpour. Surprisingly, having children didn't squash this love. While it's so much easier to send kids outside on a sunny day to get out of your hair, there are so many rainy day activities and crafts that I can't help but relish all the sweet moments of sitting on the rug, putting together puzzles, or curling up in bed with a stack of our favorite picture books to while away the rainy hours.
Do I even have to mention the thrill of a puddle?
Even as a child, I preferred a rainy day. I used to sit on our front porch with a book as it stormed, and I very much remember the day my mom taught me how to make a paper boat and watch it sail down the streams on our street. Yahtzee will always have a connection to storms for me (thanks to the night my mom played about 11 games with us to keep my mind off of all the lightning), and the thrill of finding a puddle to jump into is still there, even though I'm 30.
Basically? Rainy days don't have to be a pain for parents. These influencers' kids have recommended their favorite rainy day craft or activity, so if you're looking for a way to make the gray weather work for you, they've got you covered. Even if you're not crafty. Even if you don't have the energy for a puzzle. There's something for everyone.