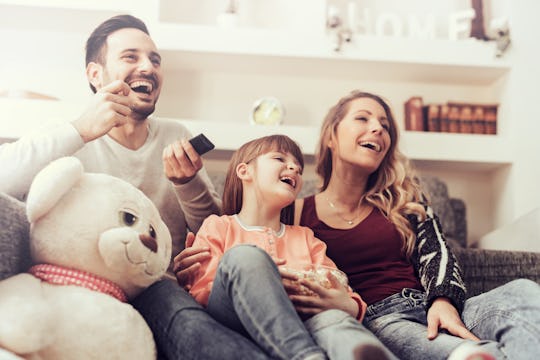 ivanko80/Fotolia
38 Hilarious Things To Watch On Netflix When You Just Want To LOL
We all need a pick me up sometimes. Maybe you've battled a week-long migraine, your pregnancy hormones are raging, the kids colored on the walls with permanent marker — again — or you just want to relax. Whatever the reason, you need a distraction and you just can't deal right now. I find that sometimes the best cure to lose yourself temporarily after a bad or just long day, week, month, or more, is to just kick back and watch one of the many hilarious movies and shows on Netflix to get a laugh, paired with some ice cream and-or popcorn? Am I right?
After hours of scouring through Netflix, here's an eclectic list of titles ranging from rom-coms to standup specials to classic TV series to suit any kind of laugh you're looking for — yes, there are different types. From throwback movies to recent releases, cult favorite TV shows to feel good movies, slapstick humor projects to witty screenplays, they're all made for your enjoyment. All you have to do is stock up on some snacks, kick up your feet, and put your phone on silent because you're about to spend the next couple hours in bliss.
Come on, shake off the bad day with one of these 38 hilarious movies and shows to watch on Netflix when you just need a laugh.