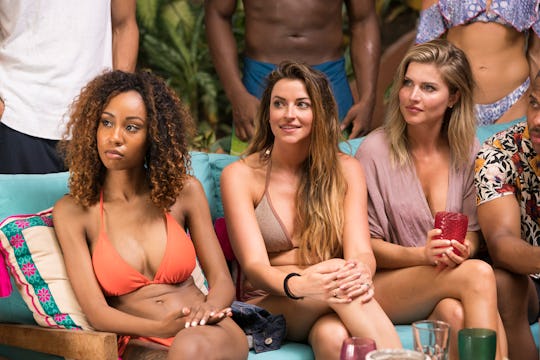 Paul Hebert/ABC
A Handful Of 'Bachelor In Paradise' Couples Are Still Together
The motto for Bachelor Nation seems to be something like, if at first you don't succeed, try Bachelor in Paradise. More often than not, contestants from The Bachelor and Bachelorette leave Paradise either single (or soon-to-be single). But there are four Bachelor in Paradise couples who are still together and appear ready for the long haul. BIP is a much more fast-paced and relaxed show compared to others in the franchise, and that might be because the filming schedule takes less than half the time of The Bachelor and Bachelorette. Even so, some of the couples manage to make it to the end of the season stronger than ever.
Of those couples, a few sometimes end up engaged on the season finale. Or, at the very least, they end up in committed relationships. And if those new relationships can survive out in the real world, then all the better. Unfortunately, of the 11 couples that were formed since the show's premiere season.
Just four remain together today. That's less than half of BIP couples, but the optimist in me has to point out that it's definitely better than nothing. And today, those successful BIP couples are examples for all contestants to continue believing in the "journey" of the show.