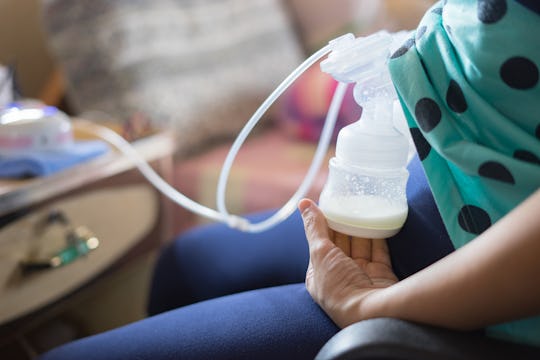 asawinklabma/Fotolia
4 Things That Don't Actually Increase Your Milk Supply At All
Although having a true low supply of breast milk is rare, most breastfeeding moms wonder about ways to increase their supply at some point. Increasing your supply is definitely possible, but the truth is that there's no one magic formula to make it happen. Different things work better for different women. With that in mind, however, there are a few things that don't actually increase you milk supply, like at all.
Some of these things are relatively healthy, normal habits for breastfeeding moms, but they're not all as effective as many expect or make them out them to be. The danger surrounding these myths about increasing milk supply is that they may lead women to believe that their supply issues will be automatically solved, when that probably isn't the case. If you're hoping to truly increase your milk supply, La Leche League International (LLLI) suggested that moms increase the frequency of their nursing sessions, invest in a quality breast pump, make sure your baby latches on correctly, and take care of your body.
Whether you want to increase your supply quickly or you want to gradually build it up, knowing what not to do can be as effective as knowing what to do.