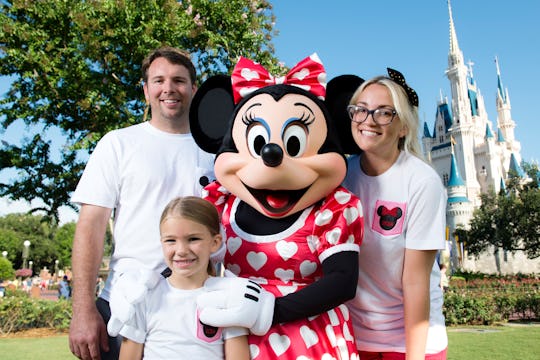 Handout/Getty Images Entertainment/Getty Images
4 Times Jamie Lynn Spears & Maddie Were Adorable
My toddler son and I have been inseparable since the day he was born. The last two years have been a whirlwind of tickle monsters, hallway chases, one-sided snowball fights, and spontaneous dance parties. He's always by my side, not that I want him to leave it. (At least in spirit. A parent needs some privacy, you know.) I could only imagine the adventures we'll have when he's older. If these four times singer Jamie Lynn Spears & Maddie were mother-daughter #goals are any indication, they'll be a (sometimes scary) blast.
Jamie Lynn Spears had a frightening scare earlier this month when 8-year-old Maddie got into an accident while riding an ATV in Kentwood, Louisiana. Spears' daughter flipped her off-road vehicle into a pond and was underwater for a few minutes, leaving her in critical condition. But Maddie improved dramatically and was released last week after spending about five days in the hospital. Spears' latest post on Instagram shows a smiling Maddie, who, although not quite 100 percent, is close to making a full recovery.
That Instagram post is actually the first mother-daughter #goal on this list. Spears wrote in the caption that, although Maddie is not 100 percent ready to return to school, doctors cleared the 8-year-old to visit her class for Valentine's Day. She wanted to hand out treats.
"It made her so happy to see her friends, and be able to give them such cute treats," Spears continued. "It was a great moment for us after everything that has happened."
I couldn't conceive of my son being severely injured, so I could only imagine the amount of strength it took for Spears to do anything that week. To be able to bring a smile to my toddler's face, especially when he's hurt, is a goal I want to always achieve.
Sometime before the end of the year, Spears and Maddie went on a girl's weekend of "bowling, play dates, cheer camps and more," the singer wrote in the caption. My son's not exactly ready for all that, but at least three times a week, we spend an hour together having fun as part of an awesome mom-exercise group I attend. A whole weekend of that? Bring it on.
During the fall, Spears posted this photo of Maddie and her fellow softball players, adding the caption: "Finished up softball today with such a great group of players, parents, and coaches. Everyone was there to build our girls up and that made all the difference." Anyone who knows me knows I'm a baseball diehard. My son has a tee-ball set and I'm working on teaching him the proper way to play. I'm looking forward to being a baseball parent, much the way Spears is a softball mom.
Recently, my partner and I discussed buying robes for the family. He asked me if I wanted matching robes. Without hesitation, I said, "Of course." Will it embarrass my son when he's older? Probably. But right now, I wanted as many photos of us posing awkwardly in our matching robes.