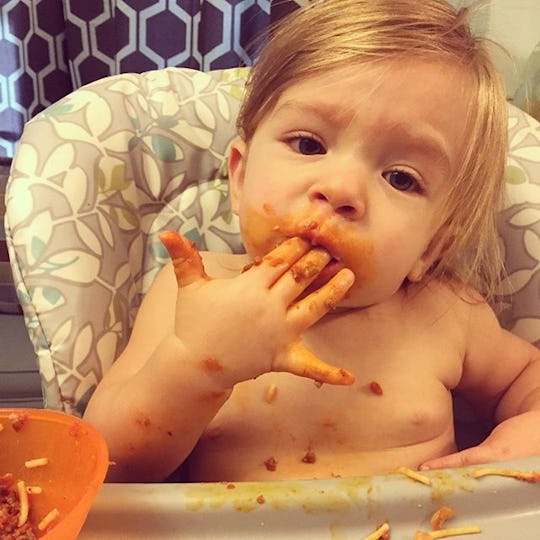 Courtesy of Samantha Darby
49 Funny Parenting Tweets That Say Everything You're Thinking
I don't care what anyone says about the evils of social media, it totally saved me as a new mom. Instagram was my place to connect with other moms through pictures of our sweet babes and Facebook was the perfect platform to ask for advice from my friends and family. But Twitter? Well that's where I found all the funny parenting tweets that made me realize calling your kid who refused to eat the snack they just asked for a brat was totally OK.
Social media may have made it easier for parents to judge each other, but I think it's also made it easier to parent. When you're having a tough day, doesn't it help to hear another parent say that their kid also throws a fit if you offer them a blue cup instead of a green cup? Don't we all want to high five the mom who says she's counting down to bedtime so she can do something exciting like fold clothes without anyone stealing them to build a fort? And if you say you've never looked for someone to simply look at you and say, "Dude, this parenting sh*t sucks sometimes," I won't believe you.
Everyone needs to remind themselves once in a while that parenting can be super hard, but it can be hilarious in its challenges, too. These 49 funny parenting tweets will remind you that you're not alone in the #momlife and that everyone's fighting the same battle of the lost pacifier and loud, inappropriate children.