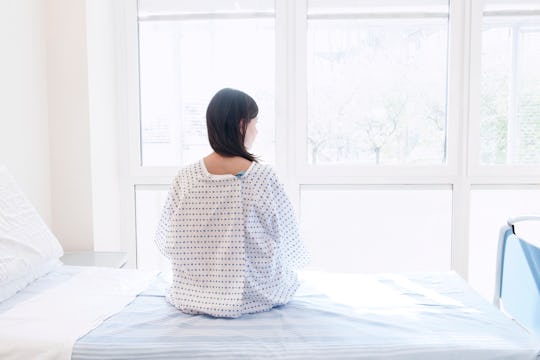 SCIENCE PHOTO LIBRARY/Science Photo Library/Getty Images
These 5 Medical Issues Are Overlooked In Women Way Too Often
If you've ever gone to the doctor and felt like your concerns about your health weren't taken seriously, you already know how frustrating and disheartening it feels. Of course, not all medical professionals do this, but there are some common female medical problems that are overlooked and under-diagnosed all too frequently.
"Health issues that are easily overlooked in women tend to have a common thread," Dr. Lucky Sekhon, reproductive endocrinologist, tells Romper. "They're not associated with obvious outward signs or symptoms and the doctor must rely on listening to the patient's subjective complaints and concerns." These may include chronic fatigue, ADHD, autoimmune disorders, and even heart issues. If you feel like your doctor isn't listening to you, it could be simply that you need a longer appointment. "One of the reasons women aren't heard is because their visit to their doctor doesn't allow for enough time to root out the true cause [of their issue]," Kristen Burris, LAc., M.S.T.O.M., Licensed Acupuncturist and Master Traditional Chinese Herbalist tells Romper. To figure out the root cause, it can take several visits, many labs, and investigative patience, she explains.
If even after multiple appointments, you still have a feeling that something is wrong, follow your gut and keep pushing for answers. It can be helpful to write down your thoughts before your appointment, or "practice what you're going to say ahead of time to train yourself not to discount or downplay your feelings or concerns," Sarah Christopherson, Policy Advocacy Director with National Women's Health Network tells Romper. She adds that while it's not always feasible to switch doctors, if yours isn't taking your concerns seriously, that can be the best option.
"I always remind women that they are the biggest piece of their healthcare," Dr. Angela Jones, OB/GYN, tells Romper. "Find someone else who will address your needs and provide you with the care you deserve." Read on for 6 diagnoses that are often overlooked in women.