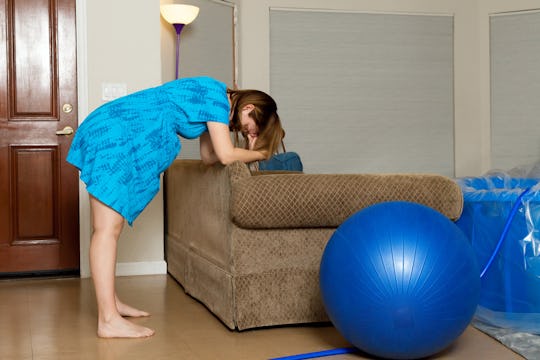 jbrown/Fotolia
5 Myths About Contractions That Have No Business In Your Birth Plan
There are a lot of myths surrounding childbirth, especially because everyone's experience is different. Whether you have a vaginal birth or a C-section, deliver through an emergency or in a relaxed environment, everybody can agree on one thing — giving birth can be really difficult. When you add in all of those myths, it can also be super scary, especially when thinking about contractions. I know people are trying to help, but when everyone starts sharing myths about contractions, all it does is efficiently freak you out.
Look, contractions sound scary enough. And you probably know the basics about them — they can intensify as they progress, they are there to essentially push your baby out, and they aren't exactly relaxing. But there are a few misconceptions and myths about them that may make labor and delivery even scarier than usual.
Education is pretty much the key to getting past your fears, especially with childbirth. Try not to get too wrapped up in what your well-meaning friends and family tell you — every birth is different. But do be aware of contractions, read up on what they are, how they happen, and what they mean. And then banish these five myths about contractions from your brain so you can worry a little less.