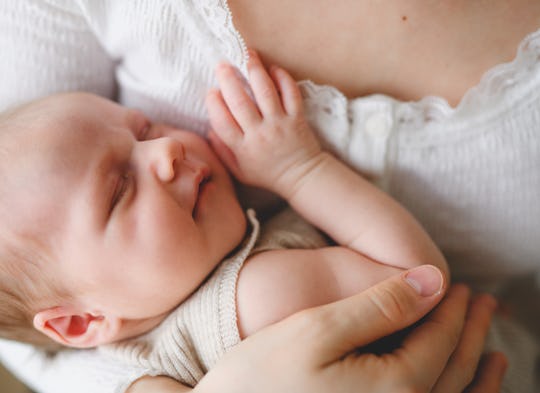 Halfpoint Images/Moment/Getty Images
5 Myths About Your Postpartum Boobs To Ignore ASAP
When I got pregnant, I knew my body would change (understatement of the year, I know) but I wasn't worried about the long term effects as much as I was concerned about caring for myself and my growing baby. That is, until I started researching. I read countless articles about the irreversible ways pregnancy would change my body, particularly my breasts. As someone who was already self-conscious about having smaller boobs, the myths about postpartum boobs didn't help matters.
Sure, pregnancy and breastfeeding helped give me a boost of confidence in the boob department. But everything I read told me that once I had my baby or stopped breastfeeding, I would be forced to say goodbye to my dreams of bigger, fuller, firmer breasts. Unfortunately, I believed everything I read. The internet really knows how to prey on your postpartum insecurities.
Almost four years later, I've slowly learned to balance my thinking. Of course pregnancy and motherhood changes your body. Buying into these postpartum myths, however, creates fear that can negatively impact the way mothers see themselves and, in turn, parent their children. So, as a note to myself and every other postpartum mom, stop accepting these myths and know that motherhood affects everyone differently boobs included.