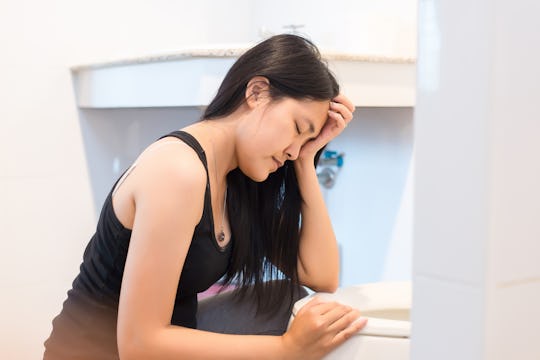 gballgiggs/Fotolia
5 Old Wives Tales About Nausea During Pregnancy That Aren't Totally Wrong
Once upon a time, before things like science and the internet, pregnant women who had questions about the crazy things happening to their bodies had no choice but to rely on anecdotal knowledge passed down through the generations. Unfortunately, while this info was sometimes accurate, it was just as likely to be wildly off the mark. Now, we know better... for the most part. But myths continue to prevail when it comes to certain things, like morning sickness. So what are some old wives tales about nausea during pregnancy that people still believe today?
It's no surprise that women have obsessed over why they feel sick (and how not to feel sick) since forever. If you've experienced this particularly awful pregnancy symptom, you know that it's pretty hard to think about anything else when you're going through it. And considering that at least 7 in 10 pregnant women have morning sickness in the first trimester of pregnancy, according to the March of Dimes, you've definitely heard at least one of these myths. Whether or not you believed it is a different story, but maybe you should have: It turns out that some of these are actually legit.
Thankfully, we don't live in a time where these old wives tales are the only source of pregnancy information. Still, that doesn't mean we have to dismiss them entirely. Maybe some off these even turned out to be true for you...