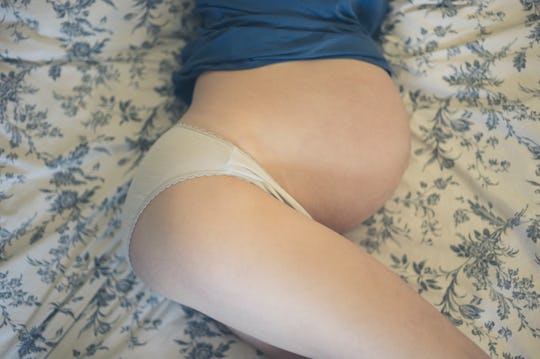 LoloStock/Fotolia
5 Reasons Why Going Past Your Due Date Can Actually Be Dangerous
"I wish this pregnancy would never end," said no woman ever. Indeed, no matter how relatively easy your pregnancy might be for the most part, by the time you're in the final stretch you're more than ready to move on from the experience. For one thing, you can't wait to meet the little person who's kicking you in the ribs all day; for another, you're so done with the backaches, heartburn, maternity underwear, and so much more. But it's not just about discomfort or inconvenience: What are the risks of an overdue pregnancy for both you and your baby?
First of all, you should know that when your baby is a few days (or even a week) late, this generally isn't cause for concern.
"No woman should feel nervous or anxious if she's still pregnant after her due date," Alex C. Vidaeff, M.D., M.P.H., a maternal-fetal medicine researcher and practitioner told Fit Pregnancy.
"Due dates can be off by a week in either direction," he added; even two weeks isn't uncommon. These dates are just an estimate, which is why a pregnancy isn't considered "postterm" until it extends past 42 weeks (the "normal" gestation period being 40 weeks). Still, because research has shown that delivery after 40 weeks is associated with various potential dangers, your doctor or midwife will probably start monitoring you more closely once you move into "overdue" territory.
These are some of the potential issues that might come up (though they might not, so don't freak out).