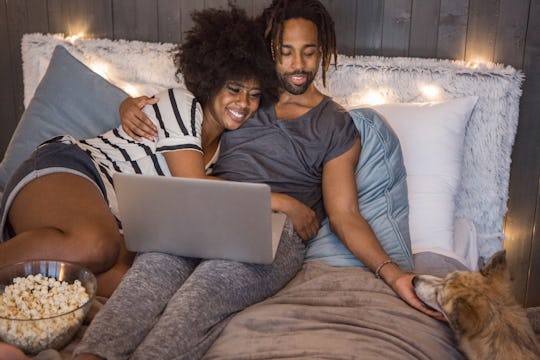 svetikd/E+/Getty Images
Here Are 5 Reasons To Have Sex After The 6-Week Wait, Besides The Obvious
It's hard to say how you're going to feel during the weeks between your baby's birth and the time when your doctor greenlights sex again. You might wish that you could get a 12-week (or month) sexual reprieve because you're just so damn tired. Or you might be chomping at the bit at the 3-week mark to shake things up in the bedroom again. So whether you don't really need a real excuse to get it on, or are looking for a little sensual motivation, these reasons to have sex after the six-week wait just might make you look at lovemaking in a whole new light.
Of course, no one can tell you when you'll be ready physically (or emotionally) to have sex again. And more importantly, no one should make you feel like you have to do it, either. "Women should take their time and not feel rushed or pressured," Dr. Catherine Jackson, Ph.D., a licensed psychologist and board certified neurotherapist, tells Romper. "This will only add stress and create anxiety that will be counterproductive to resuming sex and intimacy."
But sometimes, a sexy thought or two can help you start feeling like you're ready once again. If you're looking for something to light your fire, these reminders might do the trick.