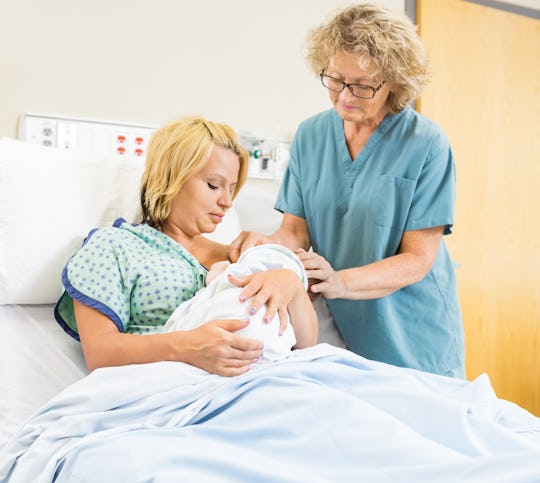 Tyler Olson/Fotolia
5 Reasons You Have A Low Milk Supply That Have Nothing To Do With You
A low milk supply is every breastfeeding mom's nightmare, no matter how well breastfeeding is going. I've been there — you're convinced that your low milk supply, it's because of something you're doing wrong, like scheduled feedings or not pumping enough. But there are a few reasons you have a low milk supply that have nothing to do with you and, just like any other breastfeeding issue, they most likely can be fixed.
In fact, low milk supply isn't necessarily a common problem for breastfeeding moms. According to Kelly Mom, many nursing mothers often think their milk supply is low when it's really not. Just because your baby seems hungry all the time or your pumping output isn't as high as you'd like it to be doesn't mean you're having a supply problem. As long as your baby is gaining weight well and having enough dirty and wet diapers, your milk supply is probably fine.
But if you are battling a low milk supply, don't immediately put the blame on yourself. It could be that baby of yours causing all the problems. (Kidding.) There are five reasons that you could potentially have a low milk supply and they have nothing to do with you. If you're truly battling this issue, reach out to a lactation consultant to determine what the problem is and how you can fix it.