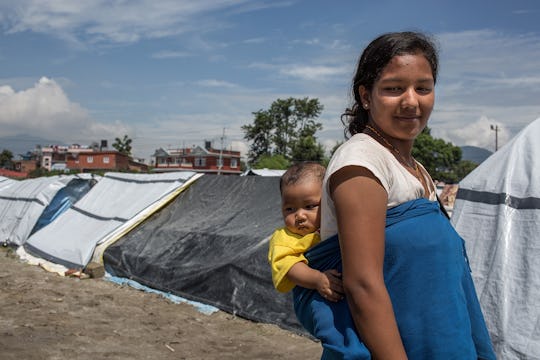 Omar Havana/Getty Images News/Getty Images
5 Recent Children's Health Studies That You Should Read
Sometimes I think children's health studies should come with a disclaimer; "This study may cause feelings of crippling guilt and inadequacy in new parents. If you experience any of these feelings of ineptitude, consult your doctor. It means you are probably doing everything wrong." I am not a fan of those sort of children's studies, but I do believe in research, especially the kind of research that makes you say, "Oh yeah! That makes sense!" These five recent children's health studies are of the latter variety.
For starters, let's take a moment to discuss the types of studies you might want to avoid: studies by businesses that tell you their company is great for your kid. You know the kind, "Doctors in X study found that X juices are amazing for making kids brilliant and docile. Yay for X juice!" No offense to fictitious X juice, but I'm not buying what you're selling. Also let's not waste our time on the super obvious studies that share compelling news like, "Studies show babies like hugs," or "A recent, explosive study found that toddlers get cranky sometimes." Instead, let's focus on studies that either tell us something we didn't already know, or happily confirm something we already suspected.
Risky Outdoor Play Is Good For Your Kid's Health
According to research from the University of British Columbia and Child & Family Research Institute at BC Children's Hospital, letting your kid climb that tree is good for his or her health. The study found that children who got in a decent amount of rigorous physical activity like climbing, jumping, roughhousing, tumbling, and exploring displayed greater physical and social health. Author of the study Mariana Brussoni said:
We found that play environments where children could take risks promoted increased play time, social interactions, creativity and resilience. These positive results reflect the importance of supporting children's risky outdoor play opportunities as a means of promoting children's health and active lifestyles.
Food Commercials Are Messing With Your Kids
A study performed by the University of Kansas Medical Center found that kids chose food for taste over health after watching food commercials on television. Author of the study Amanda Bruce said:
Our past work has shown that reward centers of the brain 'light up' in response to familiar food and non-food logos. What this study adds is that we now have evidence that children's decisions are based more on taste [less on healthiness] after watching a food commercial.
Most Moms Are Breastfeeding, But Not For A Full Year
While a recent survey found that 80 percent of moms in America are breastfeeding their babies, many are not doing it for the full year the American Academy of Pediatrics recommends. While the CDC reported that over half of new moms were still breastfeeding at six months, the number of moms still nursing at one year dropped down to just 30.7 percent. Why? Some experts blame work; moms find it too difficult to breastfeed and go back to work so soon.
Dads Get Postpartum Depression, Too
According to a new report by the University of Massachusetts' Journal of Parent and Family Mental Health, postpartum depression in dads is almost as common as it is in moms. The report found:
"For both men and women, PPD is defined as moderate to severe depression diagnosed in the postpartum period, which is shortly after or up to one year following delivery. Studies suggest anywhere from 4 to 25 percent of fathers experience paternal PPD, rates that are not dissimilar to mothers. Fathers are most likely to experience a first onset of paternal PPD in the first 3 to 6 months of the postpartum period."
Domestic Violence Damages Children
Unicef conducted a recent study telling us what we already know, but this time around in no uncertain terms: children suffer long-term affects when raised in a household with domestic abuse. The study found that:
Children who are exposed to violence in the home may have difficulty learning and limited social skills, exhibit violent, risky or delinquent behavior, or suffer from depression or severe anxiety. Children in the earliest years of life are particularly vulnerable: studies show that domestic violence is more prevalent in homes with younger children than those with older children.
Raising our children is the most important job we will ever have. And while not all studies will resonate with you, one thing remains a constant; we want our children to be healthy, happy, productive human beings.