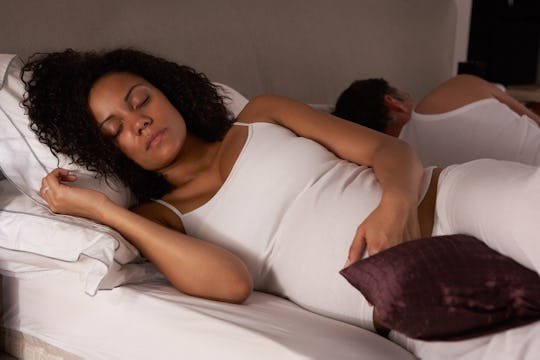 Monkey Business/Fotolia
5 Red Flags That Your Lightning Crotch Is More Serious Than You Think
There are innumerable discomforts involved in making and baking a baby. It starts with swallowing vitamins that are roughly the size of your thumb and ends with a baby being spewed forth from your loins. One of the more uncomfortable symptoms of pregnancy some women experience is referred to colloquially as "lightning crotch." It's a shooting pain in your downtown that comes on like literal lightning. It's usually no big deal, but there are some red flags that your lightning crotch is more serious than you think.
Lightning crotch is a painful, transient pain that often begins late in the third trimester. It's a shooting, sharp pain that radiates from your womb to your vagina, vulva, and even your rectum. Sometimes caused by the baby's position shifting in the womb toward the birth canal, it can signal baby's preparation for birth. However, birth could still be weeks away, noted Healthline.
Like lightning, the pain comes on fast and bright. It blooms quickly and then fades as you shift your position. However, not all vaginal pain in pregnancy is lightning crotch, and some are cause for concern. Here are five red flags that your lightning crotch should concern you, according to nurse practitioner Lauren Trimmer of Ontario.