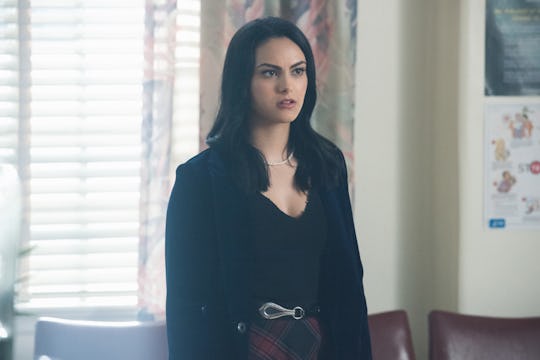 Dean Buscher/The CW
5 'Riverdale' Veronica Costumes For Kids Who Are Sassy Enough To Pull It Off
If you're a feminist like me, you might have a deep appreciation for strong, unapologetic female characters in fiction. They can inspire you to find your hidden strength, and make you realize you don't need to fit into any box. One of my favorite female characters is Veronica Lodge, from the Archie Comic Books series, and now in the CW's Riverdale. So, why not have your little one channel her sass with some Riverdale Veronica costumes for kids this year?
The CW's Riverdale, unlike the original Archie Comics, is full of murder and mystery, and this new, more sinister world lends itself perfectly for inspiration this Halloween. Veronica's fierce attitude, coupled with an amazing sense of drive and passion, makes her a force to be reckoned with, and it would be pretty adorable to see your little one show off some high class attitude while trick-or-treating. The best part is, you can find most of the things you need in your kid's closet and your jewelry box. And even if you have to buy some of these pieces to perfect the Veronica look, they'll make great additions to your kid's closet and get plenty of wear.
Whether the whole family's getting in on the Riverdale love or your little one is the only character this Halloween, you're sure to find a favorite out of these five Riverdale Veronica costumes for kids.