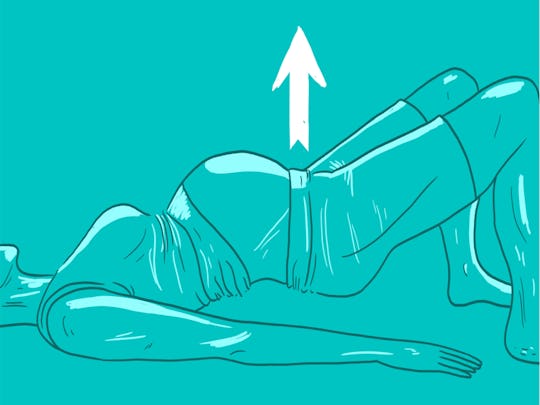 Claire Joines/Romper
5 Stages Of Trying Everything To Induce Labor When Your Baby Refuses To Come Out
I don't know many women who loved being pregnant by Month 9. Actually I don't know any woman who loved being pregnant in the final weeks, who wasn't keen to try any and all natural ways to induce labor at home. It's a tough slog at the end, with a bowling ball sitting on your bladder and cervix, heartburn when you try to eat the very little food that fits in your squished stomach, and Braxton-Hicks happening every time you move.
So when that magical due date approaches, it's no wonder we all grin and salivate like we're about to be served the most spectacular gourmet meal Mario Batali has ever created. Soon, so soon, it will all be done! I will finally meet that little wriggly cute bundle of joy!
Then...the due date comes and goes. And nothing happens. Your midwife or OB/GYN is starting to talk about medical induction and, well...you'd rather not. But you also really want that baby out. What's a pregnant gal to do?
Lots of things, actually. Like, all kinds of things that you wouldn't believe could possibly do anything to affect your baby's willingness to exit that warm, cozy, safe womb that they've come to know for the past nine months. There is a veritable laundry list of experiments, from the sublime to the ridiculous, that you'll find out there to help induce labor naturally. (I would know; I tried most of them.)