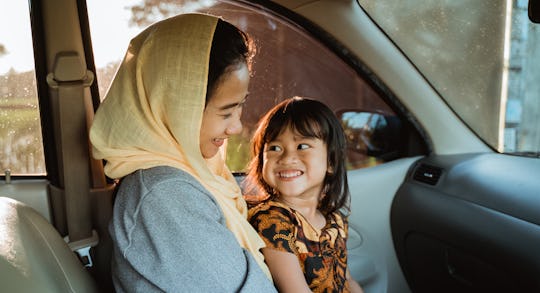 Odua Images/Shutterstock
5 Things To Do With Your Child On Father's Day If Their Dad's Not Around
For most children, Father's Day is a time for shopping, craft- and card-making, festive meals, and other fun ways to celebrate their fathers. But for kids who don't have their dad in their lives — either temporarily or permanently — the holiday can be awkward or emotional. If that's the case in your family, there are things you can do to honor Father's Day if your child's dad isn't around. Depending on the situation, it can be a way for your child to connect, memorialize, or acknowledge the family you have now.
The situation is even more common than you might imagine: Nearly one in four children live without a father in their home, according to the National Fatherhood Initiative. The Pew Research organization further noted that 21 percent of children currently live with a solo mother, an increase of 12 percent over the last 50 years. The reasons behind the absences vary, of course. Some fathers are deceased, divorced, or have opted not to be in the picture at all. Some children are being raised by two moms or one single-by-choice mom. And then there are the fathers who can't be there for Father's Day because they're servicemen on deployment, away on extended business, living overseas, or incarcerated.
Whatever emotions the day brings up for you and your children, you can find ways to acknowledge those feelings and make the holiday meaningful for everyone. Here are just a few suggestions for starters.