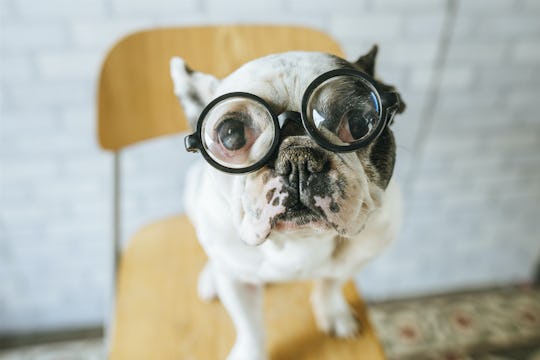 KikoStock/Fotolia
5 Things Your Dog's Brain Is Like, According To Science
Just because dogs can't talk (in a way we understand them) doesn't mean they don't communicate, as every dog owner knows. In fact, if you've got a faithful furry companion, you probably know what they're thinking a good portion of the time. Of course, there's no way you can really say for sure what's going on in your pup's head — or can you? What is your dog's brain like, according to science? Thanks to the ever-expanding realm of canine brain research, there's more info than ever out there about how this beloved pet's mind actually works.
These creatures have a lot more going on than some might expect (though real dog lovers already know how shockingly smart our furry little and big friends can be). In some ways, they're not all that different from us (and, again, real dog lovers already know that, too).
From their complex emotional reactions to their highly evolved instincts, it's easy to see why dogs mean so much to their two-legged family members. No, they don't have opposable thumbs and, no, they'll never believe that shoes are not for chewing, but they still have as much personality and heart as any of your non-canine loved ones. And the more you know about how your dog's brain really works, the better your relationship will be.